What Rõse Arte can do for you?
SERVICE
Be pleasantly surprised by the breadth of services and skills delivered seamlessly from under one roof. Simply provide your thoughts or ideas and Rõse Arte will provide the inspiration. It's all in the mix!
Branding
Where will your brand take you?
Rõse Arte gives you as a customer a reason to choose your brand over the countless others out there. Branding is about more than just a logo. In order for your brand to resonate with your audience, it must also be properly positioned, with appropriate messaging and imaging that reflects both the character of your brand and the expectations of your audience. Rõse Arte is skilled at creating instantly recognizable symbols, colours that reflect the powerful personality and value of your businesses in the marketplace.
Go to my branding projects
Website Design
It is a simple idea but very effective.
First impressions mean everything in business and website design is the key to exploiting this. It's not only designing websites that look great, but it also delivers quantifiable benefits for your business. Simplicity is the key… The website design must always be clear and simple, uncluttered and intuitive so your customers can more easily find what they need. This allows Rõse Arte to design unique, creative and engaging websites that will WOW your online audience.
Go to my Website projects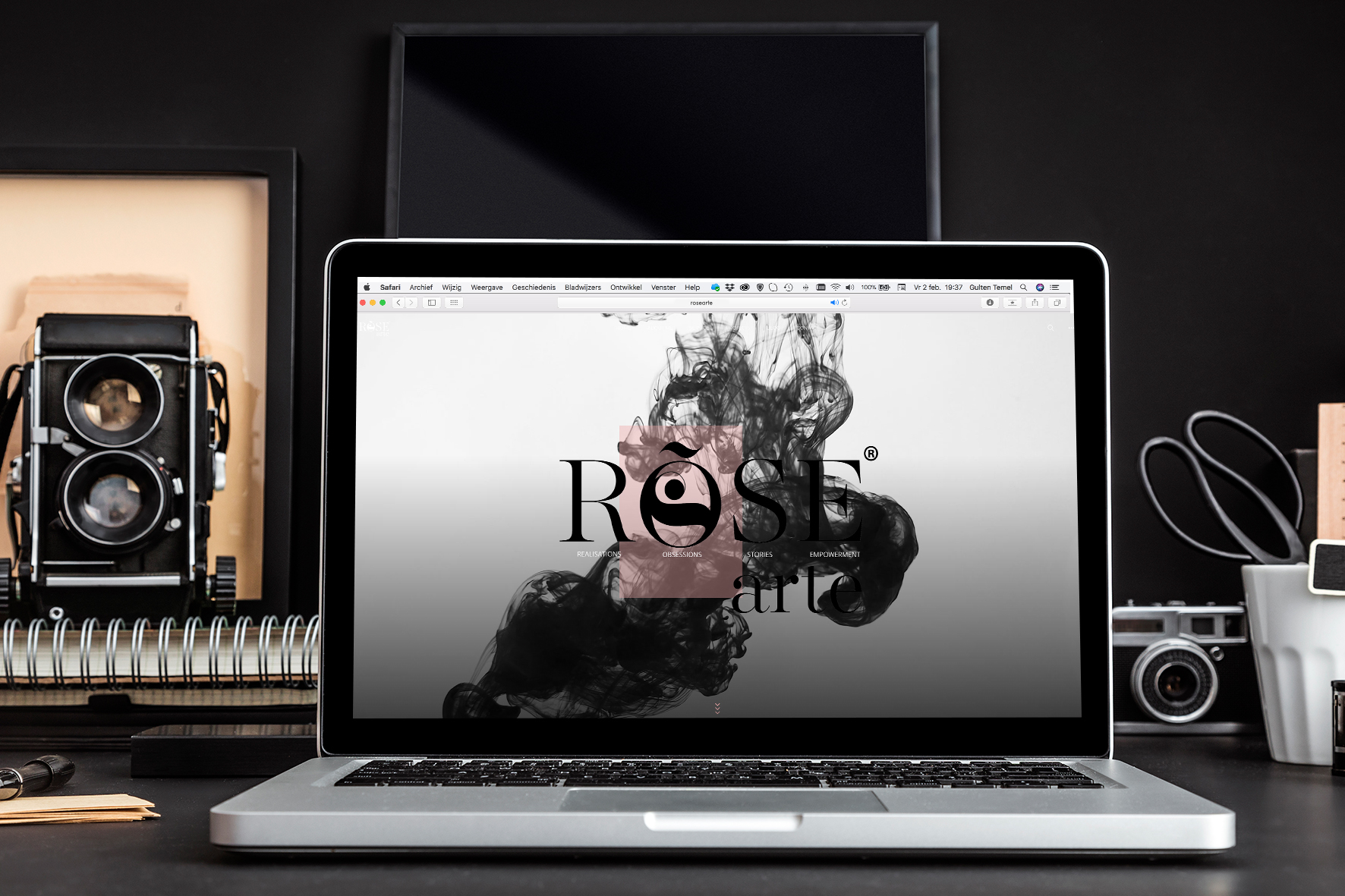 Artistic, Creative Design & Photography
Keep your creativity alive with your artistic heartbeat.
At the core of every design project lies commercial clarity and inspired creativity. Commercial creativity means bringing brands & fine art to life with real flair, often beyond the visual and verbal. Rõse Arte uses that outside-the-box idea to create the imaginative or original ideas that are more in line with the client's needs. Creative & artistic expression, like drawing, photography and designing visuals, is one of the favorite forms of Rõse Arte to release and which also inspires others to put these in fine art and communication.
Go to my creative & photography projects
Print Design
Telling your amazing story through printed advertising in its many forms.
Putting pixels on paper… There's nothing quite like beautiful print on amazing stock – that great experience of texture. Print still offers a really creative way for customers to interact with your brand. From brochures and business card design, flyers and magazines, or point of sale and exhibition stands, Rõse Arte manages the whole process from choosing the perfect paper stocks, print finishes and inks to managing the artwork, print and delivery. Rõse Arte provides design solutions that looks great but most importantly, help you reach your goals.
Go to my print projects